Welcome to KeyboardKit
Build amazing custom keyboard for iOS and iPadOS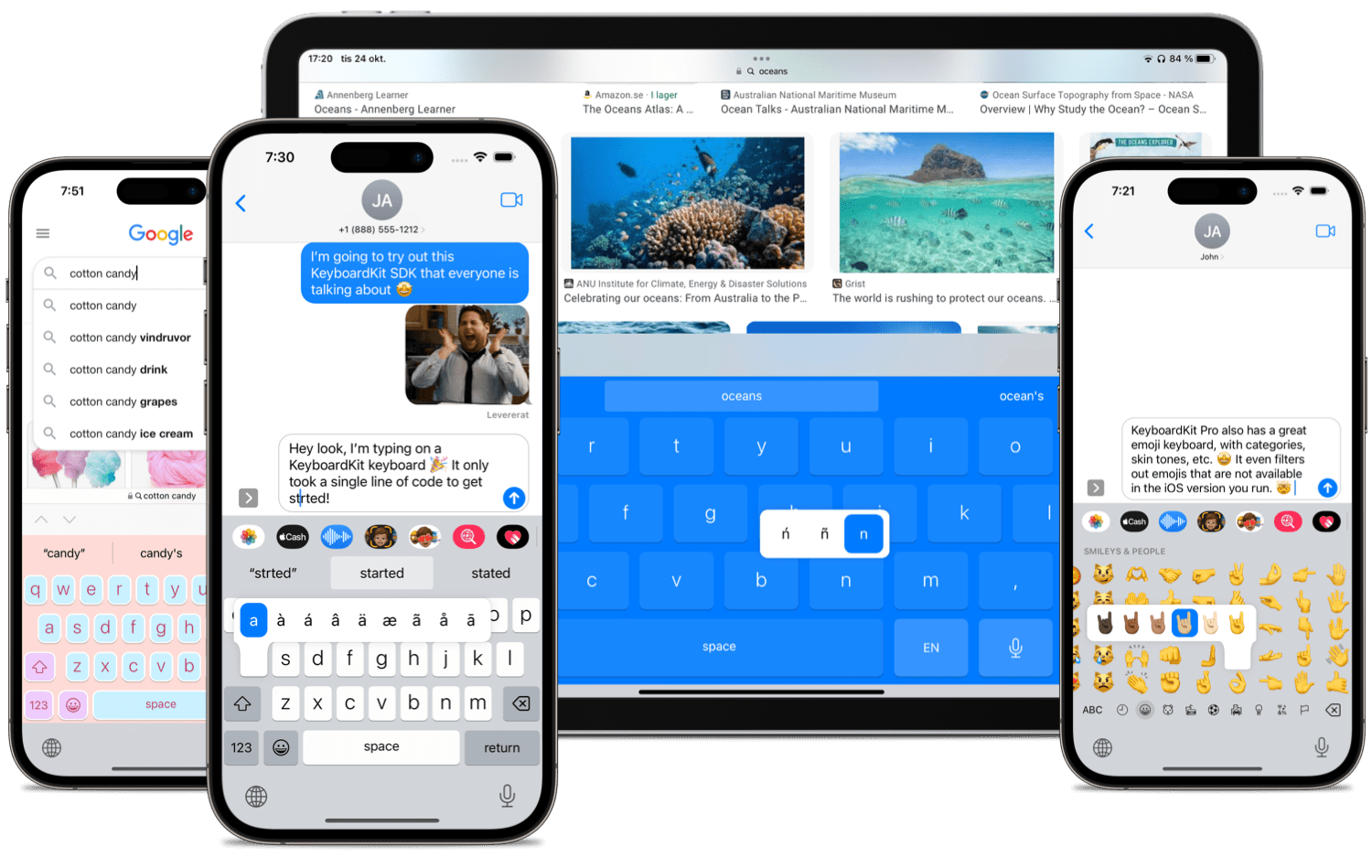 The KeyboardKit SDK helps you build custom keyboards that look and behave like native iOS keyboards, or completely different. It has many powerful features, supports 61 locales and can be styled and customized to great extent.
KeyboardKit is open-source and completely free to use. You can extend it with pro features to take things to the next level. Don't hesistate to reach out if you need help getting started or need help building your keyboard.
Latest news
Version 2.1 of the KeyboardKit app is out! This release adds a bunch of features and improvements to the app, which make it a lot better than the last version.
KeyboardKit 7.9 is out! This release prepares the library for the upcoming major version bump, by deprecating a lot of stuff. It also adds a bunch of new features, adjusts things and fixes a couple of minor bugs.
Used by
Are you using KeyboardKit in your app?